Core competency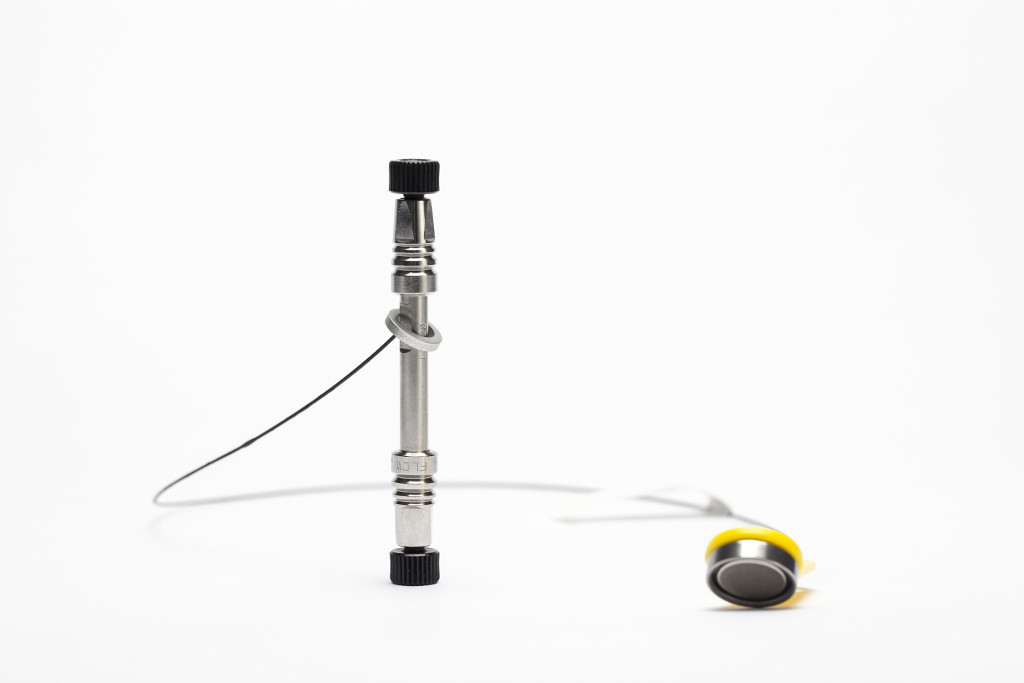 Chromicent's core competence lies in the development and validation of chromatographic analysis methods.
Chromicent's methods are robust, user-oriented, designed for routine analysis, easy to transfer to any laboratory, time and cost efficient and take environmental and occupational safety aspects into account.
The savings potential through robust analysis methods with low quality control costs and more than significantly reduced analysis times is more than 50 % compared to conventional methods of quality assurance.
---
Quality-by-Design (QbD)
"… quality should be built by design. Chances in formulation and manufacturing processes during development and lifecycle management should be looked upon as opportunities to gain additional knowledge an further support establishment of the design space." (ICH Q8)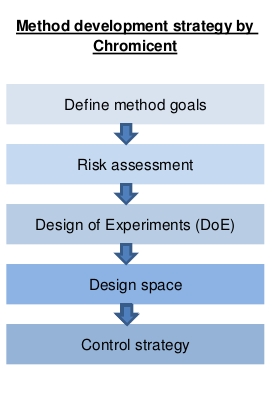 QbD is based on a systematic approach that combines chromatographic modelling with statistical experimental design. The method development and validation concept developed by Chromicent meets the requirements of the ICH Guideline ICH Q8 and fulfills all requirements for approval.
The result of the method development using QbD is more than just a method. It is a quality tool.
The special feature: The method tool developed by Chromicent not only shows in which design space an application works – but also where it no longer works.
---
Life Cycle
"All phases in the life of a product from the initial development through marketing until the product's discontinuation." (ICH Q8)
Method development at Chromicent is always carried out with regard to the life cycle of a product: from the idea to the development, transfer and approval of a method, market launch and sale of a product to its discontinuation. The Knowledge Management Report provides a tool for the adjustment or further development of a method, or for its transfer to changing production sites resp. within the analysis equpment landscape, according to the framework of the approval restriction."
---
Method transfer

Chromicent ensures optimum transfer of methods to existing production facilities. more…
---
Advantage Chromicent
"Process Robustness: Ability of a process to tolerate variability of materials and changes of the process and equipment without negative impact on quality." (ICH Q8)
Analytical testing involves a variety of highly specific chromatographic methods. Quality control laboratories are required to demonstrate comprehensive expertise in addition to GMP compliance and also require enormous equipment. Method development itself runs the risk of receding into the background. As a result, routine analysis is confronted with methods that are time-consuming, inefficient, cost-intensive and, above all, not robust enough to make non-specification-compliant analysis results (OOS) probable.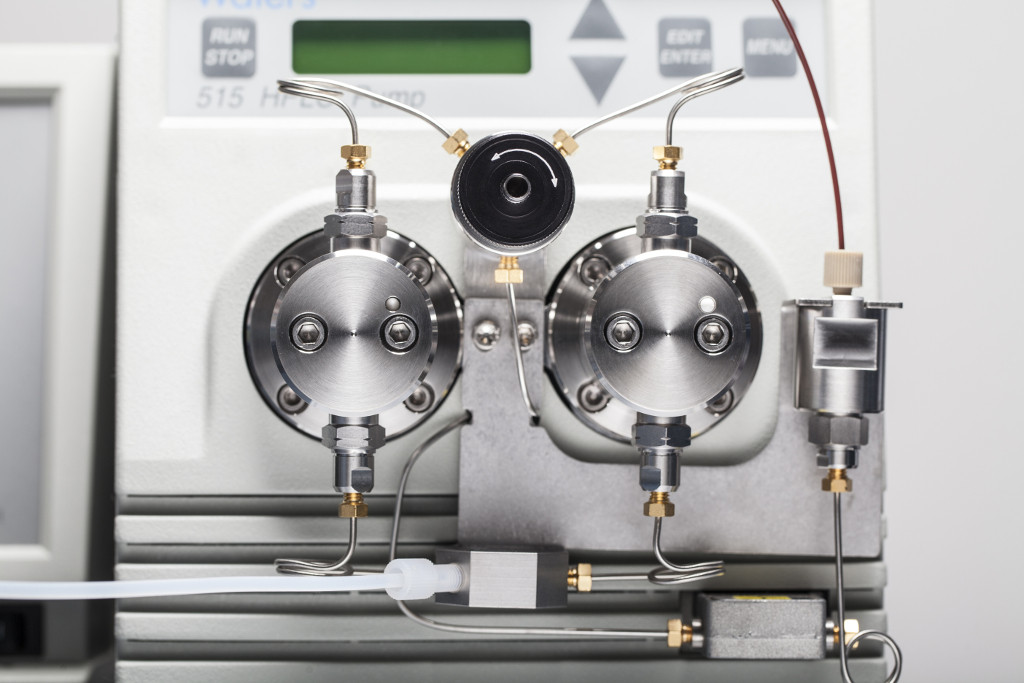 The combination of many years of experience and the highest level of scientific innovation makes Chromicent the ideal partner for the development and validation of chromatographic analysis methods.