The Chromicent is now using a BioAccord system from Waters.
What is special about it?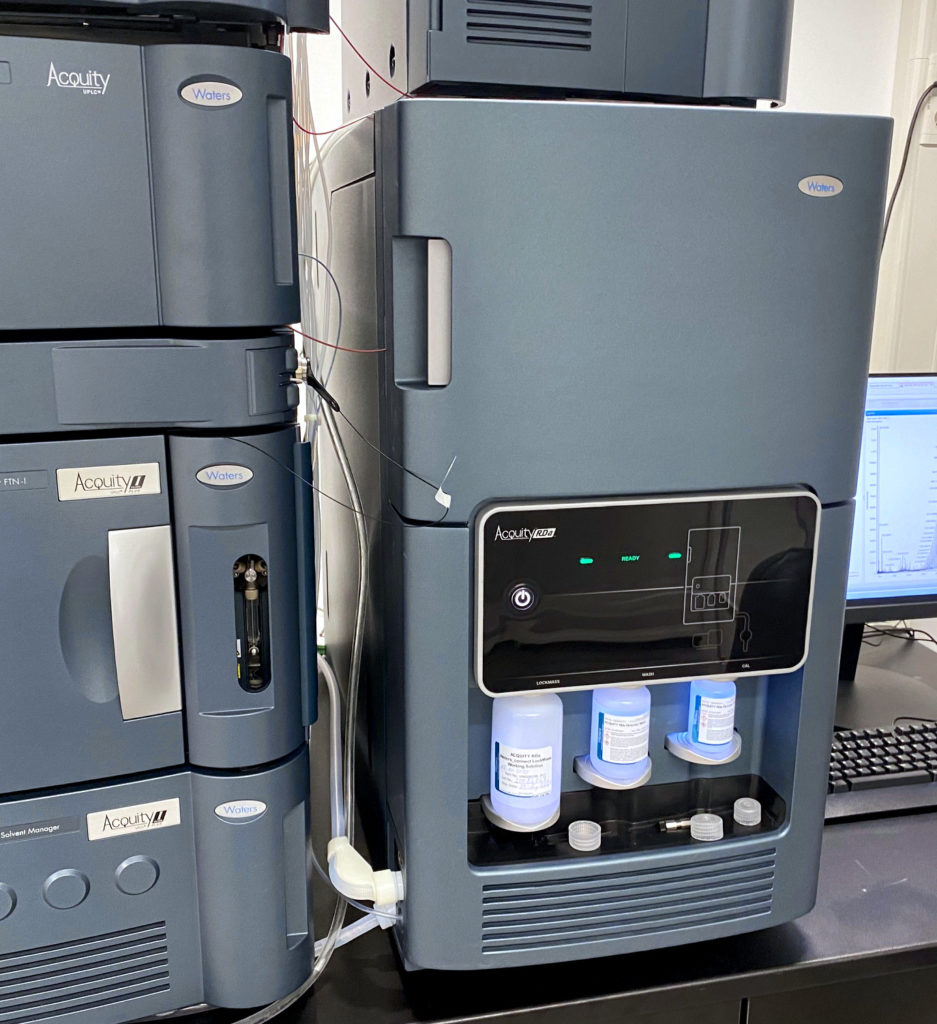 BioAccord is a Ready to Use LC-MS system that enables high-performance biopharmaceutical analysis in a user-friendly and complete solution. Self-calibrating, self-optimizing, bioinert and equipped with intelligent software, the system is designed and optimized for routine use, for quality control and at the same time supports scientific work
In the System an ACQUITY UPLC I-Class PLUS – for efficient, fast separations – is coupled with a high resolution MS. Especially in the field of biopharmaceuticals, this guarantees fast and precise analysis of complex samples.
BioAccord enables Chromicent to meet the increasing demand for analyses in the field of large molecules quickly, efficiently and reliably.
Let us make you an offer!
It is Chromicent's goal to always go forward and offer method development and analysis in the high-end area – and in this spirit to always be close to the wishes and needs of our customers.
You have samples? Analytical challenges? Are you interested in the advantages and options BioAccord offers you?
We will make the BioAccord available to our customers and their analytes in the coming months for free test measurements or a demonstration of the system. Try high-end analytics with us. Test it. Go one step further with us. Contact us.